Offer These Essentials to Retain Top Employees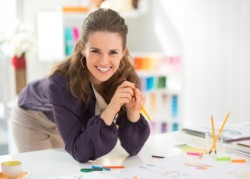 By Laurie Bradley
As the year kicks into high gear, it's critical for most companies to maintain focus on productivity and reaching business goals. However, if you're constantly dealing with turnover of your most highly-skilled workers, reaching those goals can be difficult. The 2015 Job Seeker Nation Study by Jobvite revealed that 45% of employees are prepared to leave their current job — even if they're happy in their position. What's more, job searching has become a continuous activity with 30% of employees conducting searches even while on the job. With so many options at employees' fingertips, retention of workers is more important than ever.
Why is avoiding employee turnover so important? Frankly, it costs you — a lot! The Center for American Progress found that on average, replacing a typical employee costs a business one-fifth of that employee's yearly salary. Replacing highly-skilled workers and executive-level employees may cost as much as 213% of the employee's salary. And as more experienced workers exit the workforce for retirement, talent can be in short supply.
Dollars and sense
What has led to this change in employee loyalty? Yes, it IS about the money — but it's also a whole lot more. During the recession, wages stagnated or even fell, making salary and compensation a top driver for the turnover we are seeing now. Online resources and social media make it easy for top talent to showcase their skills and seek new opportunities. That increase in new opportunities makes it critical for employers to strike a harmonious balance that illustrates fairness between what employees contribute and what they get back. Money is just one component of that balance.
Even with compensation in line with employee expectations, there are still a host of additional factors that contribute to a thriving workplace that makes your top talent want to stay put.
Advancement opportunities — Especially for skilled workers, opportunity for advancement is a top priority. For example, an employer can help younger workers see the path forward by connecting them with older, experienced mentors who may be transitioning toward retirement.
Training programs — Investment in training programs creates a partnership with employees, allowing them to develop new skills and demonstrating that as they grow and develop, the company does as well.
Inspirational leadership — Managers, supervisors, and executives that consistently communicate a positive view of the company are better able to inspire and capture the loyalty of the workforce.
Work environment — Employees want to feel valued and know that they fit in with the company. Starting with a well-honed recruitment strategy that addresses these factors up front brings in employees who have the skills you need and who will also be a great match for your team.
Pride in work — Employees want to be proud of the work they perform AND the organization they work for. Be sure you are always paying attention to your employer brand.
Look first at the system
If turnover is a growing concern in your organization, consider that you may need to revise your hiring and retention strategies. As W. Edwards Deming suggested, start by asking, "What about the work system is causing the person to fail?" By altering your point of view, you'll be able to help employees thrive in your organization — and thus help your organization thrive.
As much as you want to turn your attention to reaching to attain your business goals, HR will need to devote constant attention to employee management — not just in hiring new talent but in keeping the valuable talent you already have.
Do you need a fresh perspective on retention? Let ASG Renaissance help! Contact Laurie Bradley by email or at 800-238-0890.