You Want the Best Employees; Will They Want You?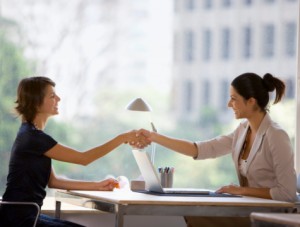 By Laurie Bradley
In high-tech, engineering, and all STEM talent-focused organizations, it's an exciting time to be in business. The economy continues to rebound and has sustained record growth for more than 18 months. With it this growth brings high expectations for businesses to continue to expand in 2015.
Although the rebounding economy is terrific news, there are challenges for companies planning growth over the coming year. One challenge that's facing technology- and engineering-driven companies is finding the skilled professionals they need to enable that growth. The number one key to attracting top talent in 2015 is creating the right employer brand.
What is an employer brand?
Employer brand is not a static description, image, or dusty old mission statement hanging on a wall. Employer brand is a living, constantly adjusting marketing strategy designed to help companies attract and retain the best talent for their key positions.
An employer brand includes benefits, but employers really differentiate themselves with intangibles such as company culture, work environment, and growth potential within the organization. A brand can also be supported by additional perks and services provided for employees — think free gym memberships, on-site daycare, free meals, and tuition assistance for continued education.
When deciding whether to apply for your open positions, candidates are looking closely at employer brands and building perceptions about how well the employer matches their personal goals and priorities. It's more important than ever to market yourself as a desirable employer to these potential candidates. How you market your brand is equally important. You cannot rely on just your website to communicate your Employer of Choice value proposition. Multiple channels must be engaged with consistent, compelling messaging to highlight and reinforce the DNA of your company.
Why should you care about your employer brand?
Your employer brand has a direct impact on your organization's bottom line. Candidates want to work for companies that challenge them, give them room for advancement, give meaningful recognition, offer a unique experience, and provide a positive opportunity to perform meaningful work.
Organizations with strong employer brands are able to attract great talent more easily, which is especially important given the current shortage of skilled professionals and labor available in the market.
Even more important, companies with a great employer brand are better able to engageemployees in a meaningful way that increases productivity and effectiveness so the organization can get more done with fewer people.
Finally, cultivating a great employer brand helps businesses retain the top performers they already have. Retention is essential for the growth of any business. It's impossible to grow a terrific team if existing personnel are walking out the door as you are bringing new team members in.
Companies are excited about their growth prospects for the coming year. They need employees who are just as excited about the company and the opportunity to help the company grow and meet goals for 2015.
To attract and retain excited, engaged employees, employers can no longer take employees' skills, commitment, and engagement for granted. In today's market, competition for top-notch employees is fierce. Building a strong and desirable employer brand gives your company the best chance of securing the great talent you need to grow your business.
Where do you start building your brand? The experts at ASG will work closely with you to define your unique offering for candidates.
Have comments, ideas, or questions? Share them with ASG Renaissance! Contact Laurie Bradley by email or at 800-238-0890.